Used or New Ford Car Financing in Mount Airy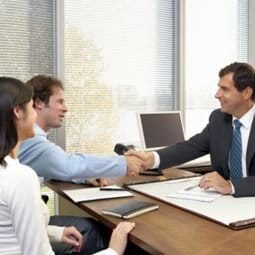 During any point in your shopping process, the discussion of Ford financing is an important one to have, which is why our team at Scenic Ford Lincoln knows to be available for all your questions. Discussing the option to lease or buy, how much to put as a down payment, and more are often the last thing on the mind of Dobson, Elkin and Pilot Mountain drivers, but we make it easier for you.
Loan or Lease - Which is Right for You?
Whether you should finance, or lease depends on a few factors. A lease carries a lower monthly payment and is under warranty for the duration of the term. And, at the end of the term, you can upgrade to a new model; so, it's a great option if you like always having access to the latest automotive technologies and features. However, it's important to consider that a lease has mileage limits. And, because you won't own the car, you aren't able to make major modifications. With a loan, payments are a little higher, but the car is yours; so, you're paying into equity and can make changes to your heart's content.
Apply for Financing & Work with Our Team at Scenic Ford Lincoln
We can help you by entering your information into this easy and secure form and letting our team take a look. We can help you learn what financing terms you qualify for, and whether to lease or buy. Our team is standing by in Mount Airy to help you bring home the right F-150, Escape, Explorer, Bronco Sport or Ranger today. Contact us to learn more.